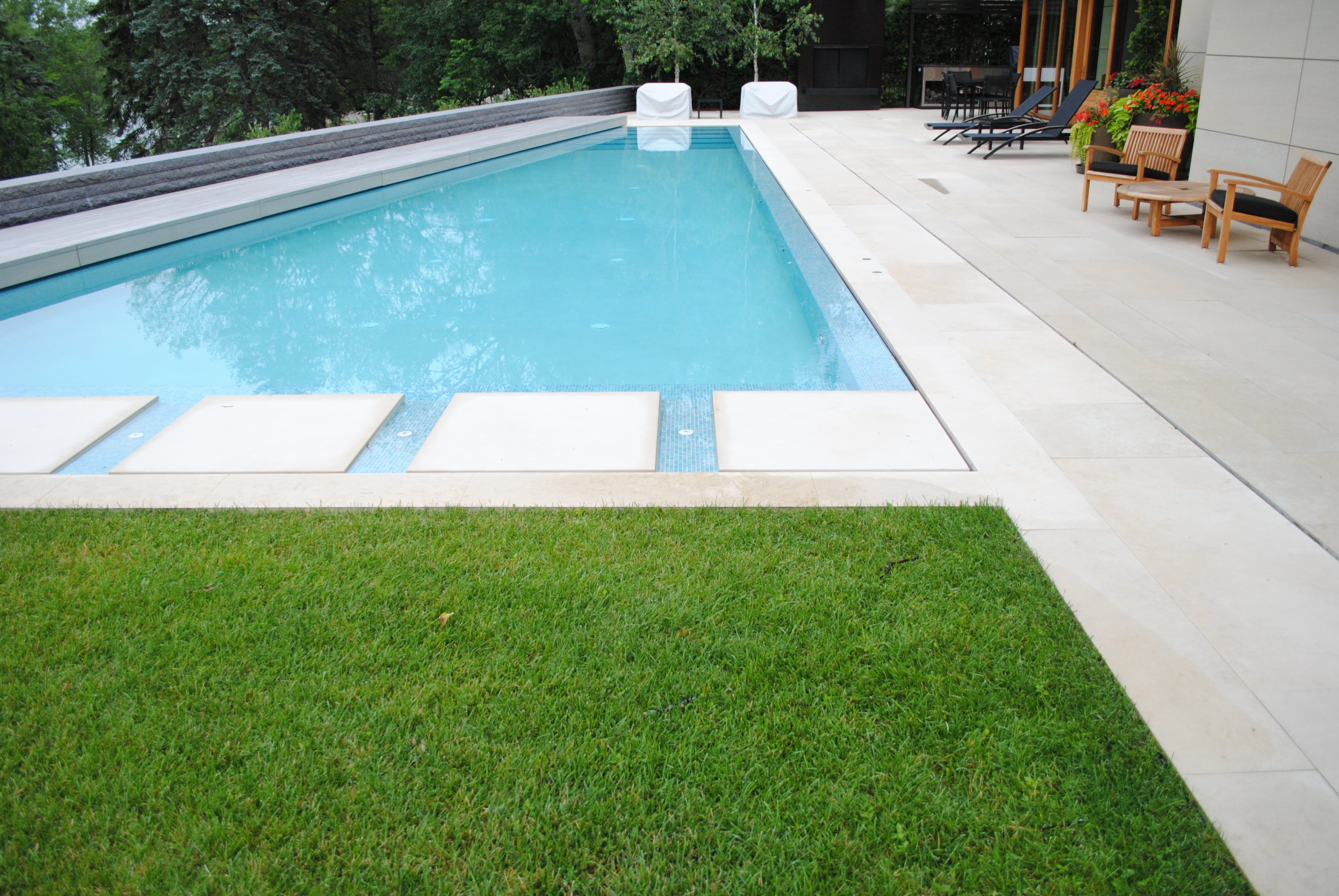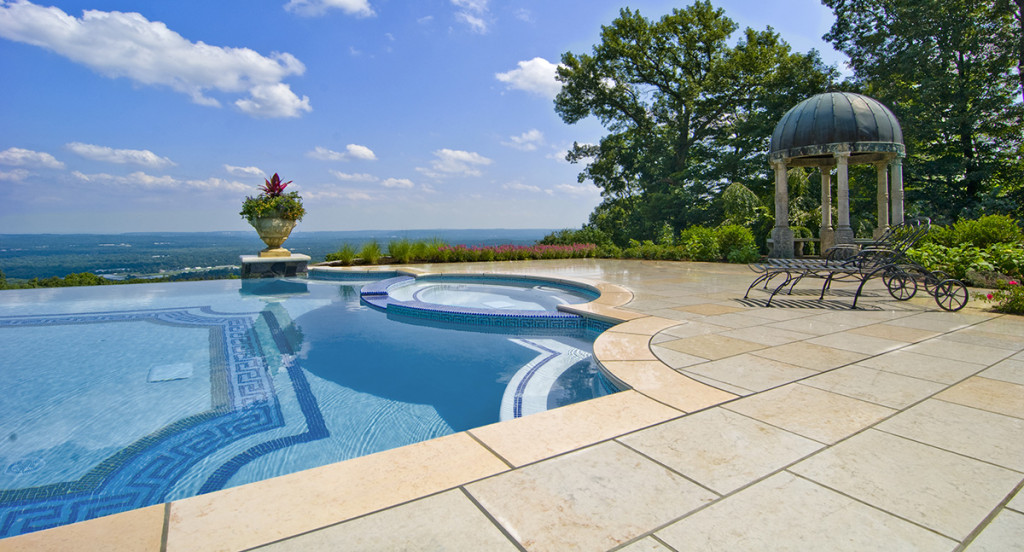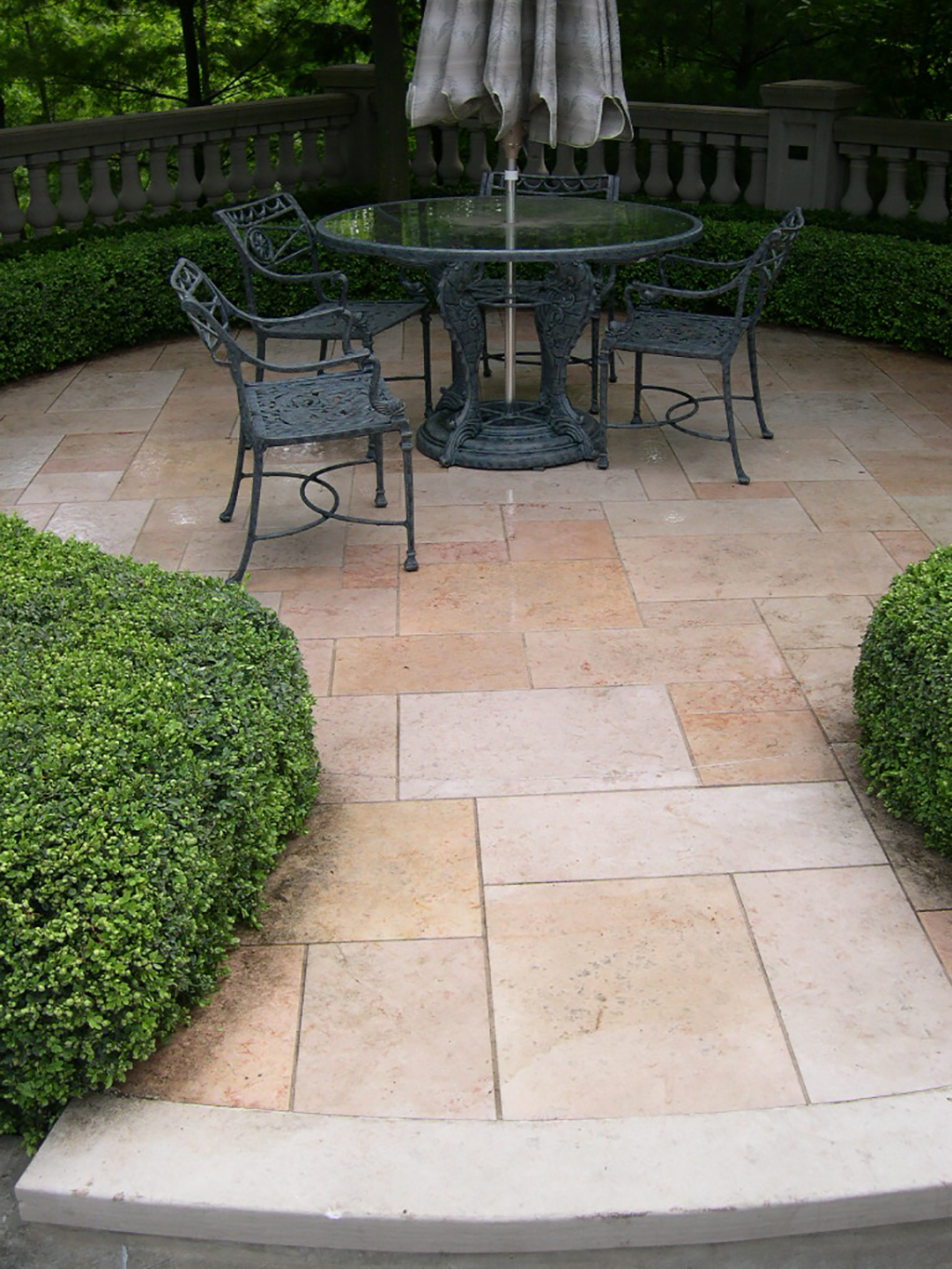 Stone Properties
Valders Landscape quality pavers come in our full range of colors and finishes.  These beautiful pavers are an excellent choice for any outdoor flooring project.
Colors
Dovewhite, Dovewhite Blush, Buff, Gray and River Bluff*
*River Bluff only available in Honed, Sandblasted or Polished
Finishes 
Honed, Flamed, Sandblasted, Polished and Bush Hammered
Availability
Standard Size:  6″ multiples
up to 6 sq.ft. (36″x24 Max)
Large Size: 6″ mutliples up to 12 sq.ft.
Thickness:  1 5/8″ or 2″ (±1/8″)
*Size Limitations of River Bluff may apply.
---
Our firm is always looking for the highest quality materials for our custom landscape projects, and the natural stones from Eden-Valders Stone are some of our favorites.
Ian Hanbach RLA, ASLA
Laguardia Design Landscape Architecture P.C.