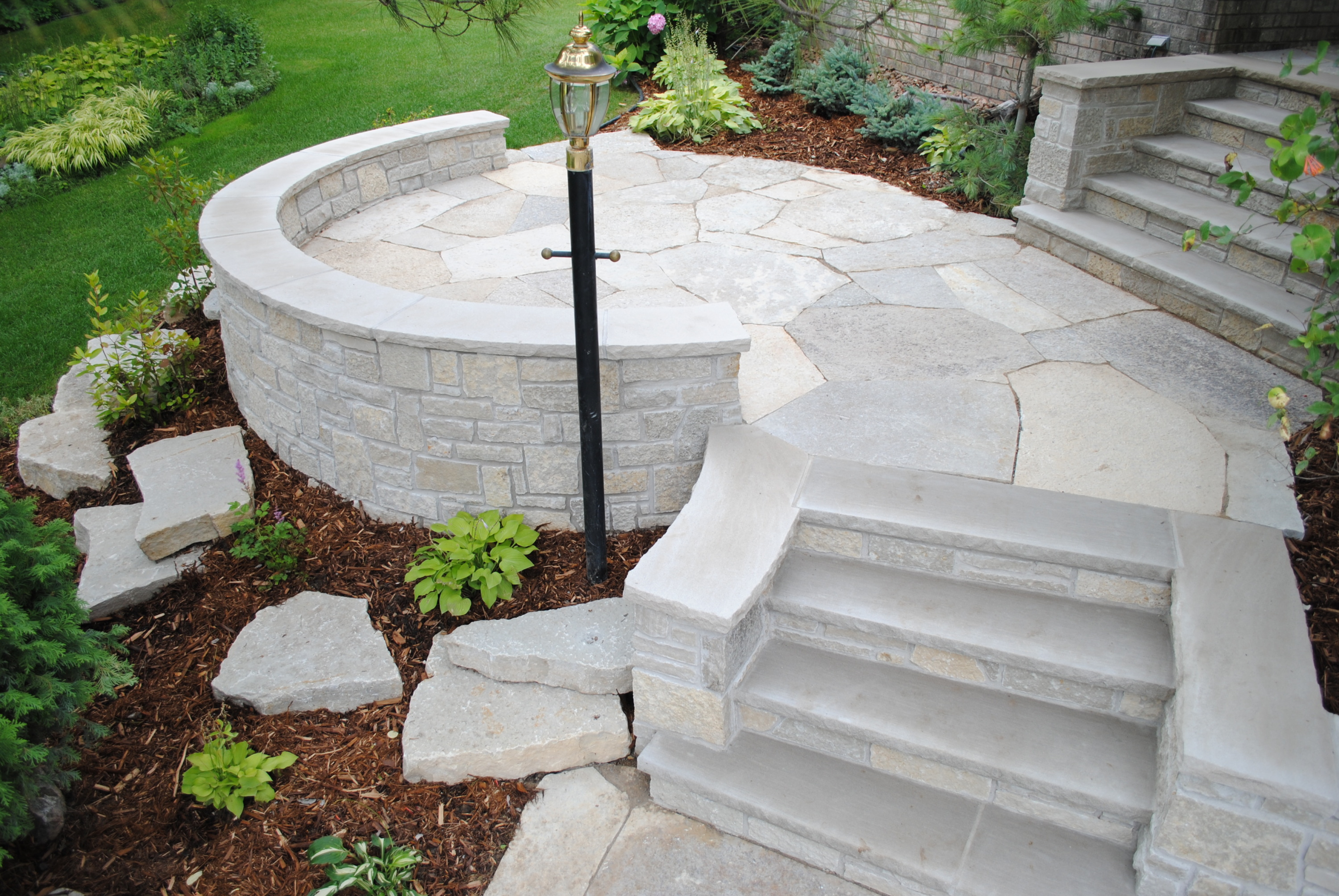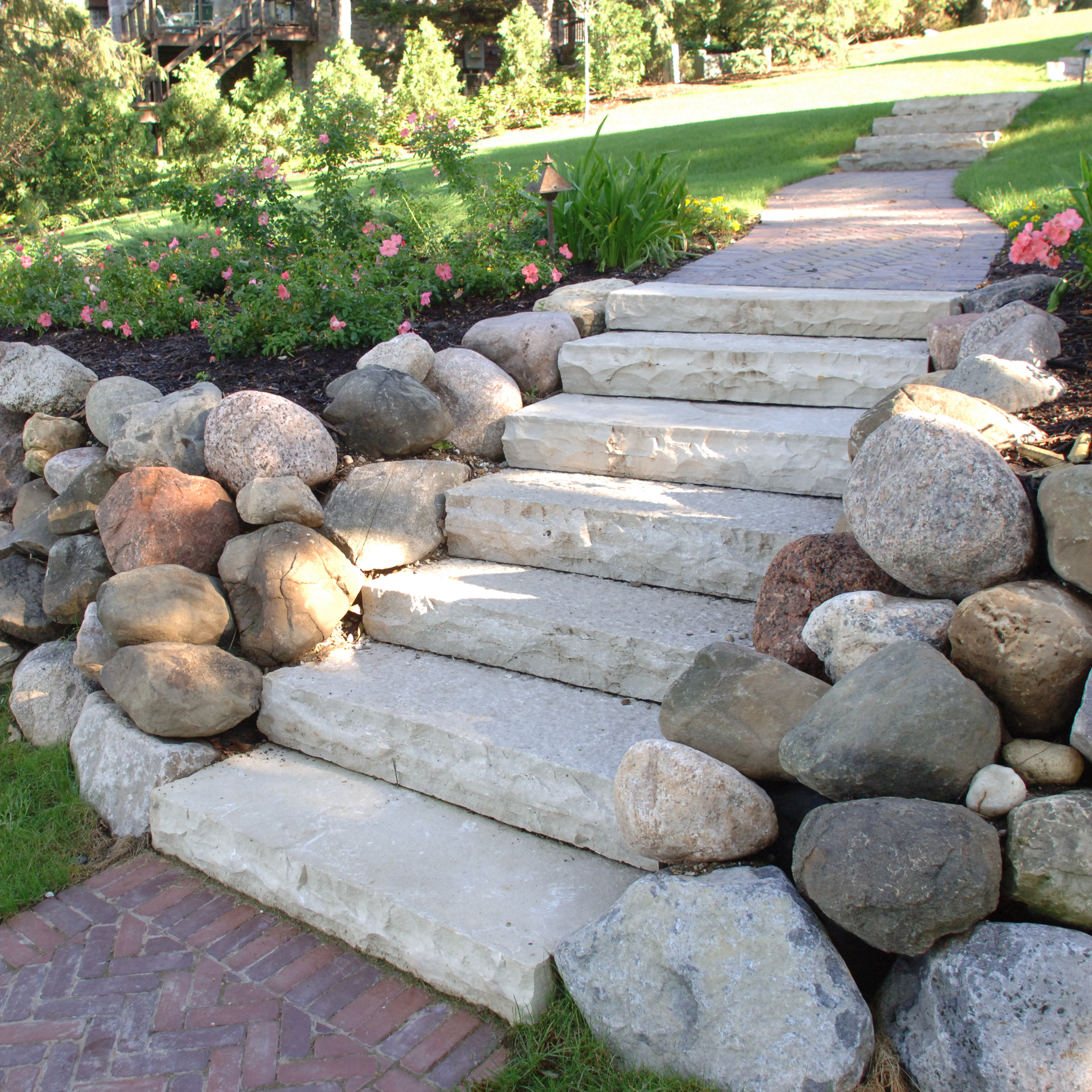 Stone Properties
Eden Steps are fabricated from our Premium grade quarry material.  Selected for it's uniformity, size and quality, Premium material is sawn on 4 sides and given a hand rockfaced dressing on the front and 2 short sides.  Step material may also be selected with a Weathered Edge front and sawn to your desired dimensions. Steps may come with sawn or natural bottom based on availablity.  For a very tight, uniform fit, additional bottom sawing is available by request.
Availability
Thickness Grade:  5″-6″, 6″-7″ or 7″-8″
Sawn Bottom for tighter tolerances upon request
Natural Top, Sawn to size
---
Our firm is always looking for the highest quality materials for our custom landscape projects, and the natural stones from Eden-Valders Stone are some of our favorites.
Ian Hanbach RLA, ASLA
Laguardia Design Landscape Architecture P.C.