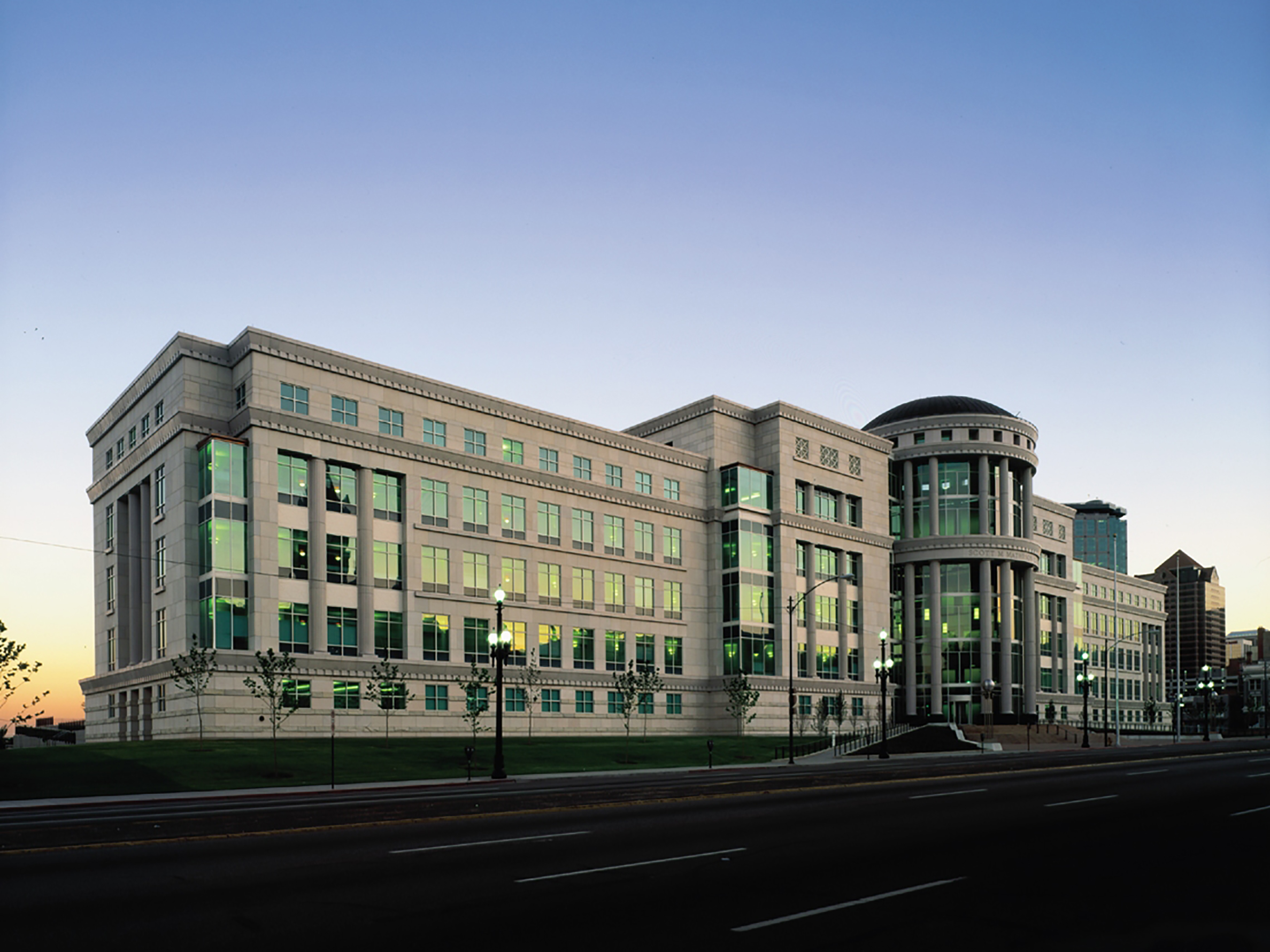 Scott Mattheson Courthouse
Salt Lake City, Utah
Architect: H.O.K. Architects
Approximately 96,000 square feet of Valders Dovewhite panels with sawn finish and flame finish were supplied. The majority of the stone work was exterior wall panels on prefabricated metal trusses manufactured by Kepco + of Salt Lake City, with lesser quantities of hand-set exterior panels.
Opportunities in our business move fast, and Eden Valders Stone helps me move fast.
Cynthia Saxe
European Granite & Marble Group