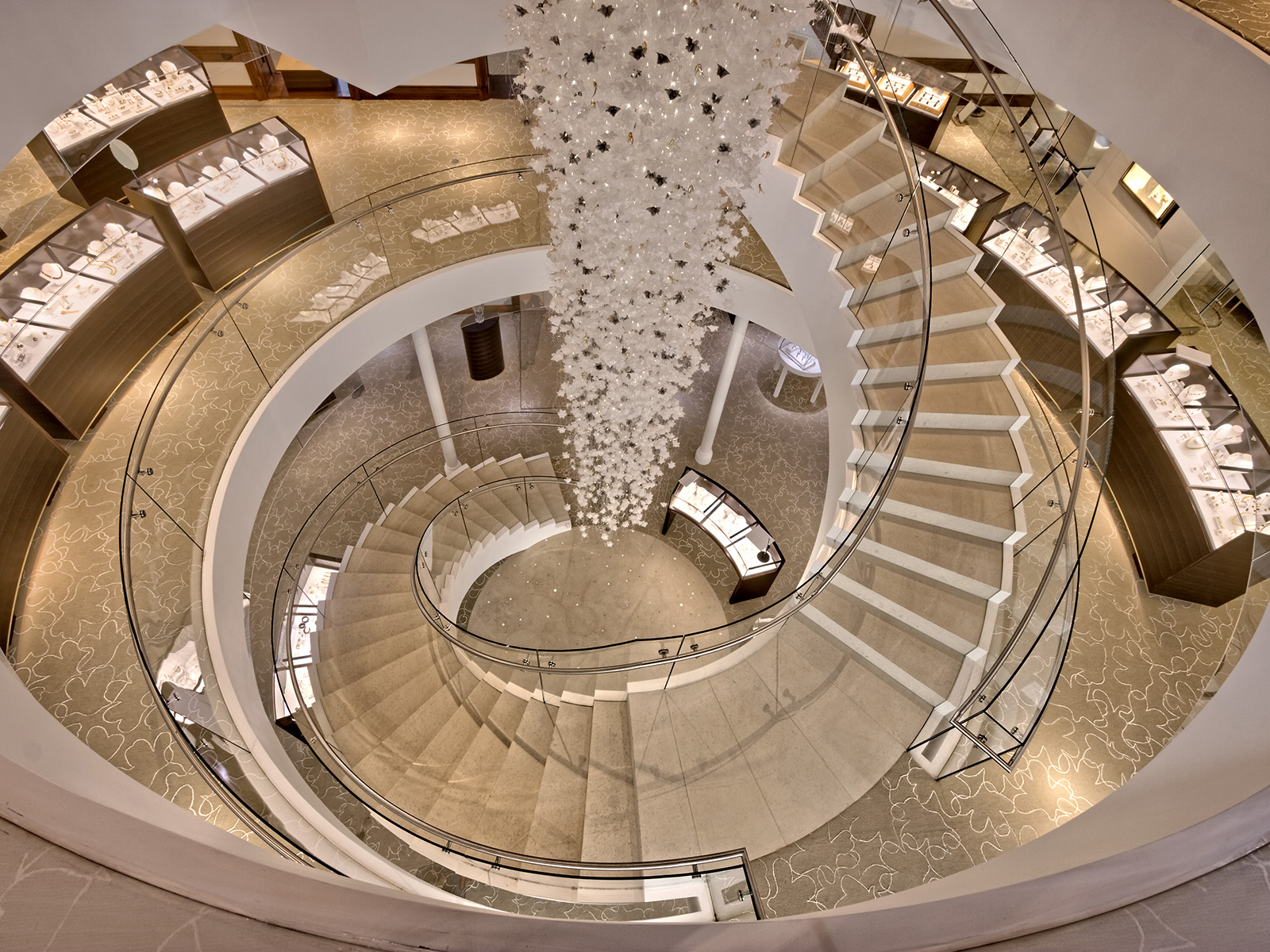 O.C. Tanner
Salt Lake City, Utah
Architect: MJSA Architects Salt Lake City, Utah
Valders® limestone was featured on this award winning restoration. Valders® Buff limestone proved to be a perfect match to the structure's 100 year old facade. Radial Valders® Buff wall panels, chamfered column bases, and washed pier caps; add to the grandeur of what has been coined "America's Most Beautiful Jewelry Store". The East entrance of the building is comprised of a glass curtain wall that is flanked by mammoth, laser engraved Valders Buff wall panels. Valders® Dovewhite radial curbing was used to create illuminated walkways, while Valders® Buff limestone with a flamed finish comprised the paving for the store's two main entrances. Dovewhite limestone with a honed finish was chosen to compliment the rich finishes of the building's interior. Stone tile, ornate patterned paving inlays, and an immaculate spiral staircase work in harmony to complete this architectural gem.
I've been in the architectural stone business for almost 30 years, and for me Eden-Valders Stone is the product and service standard.
Matt Riester
Director of Cut Stone and Architectural Sales