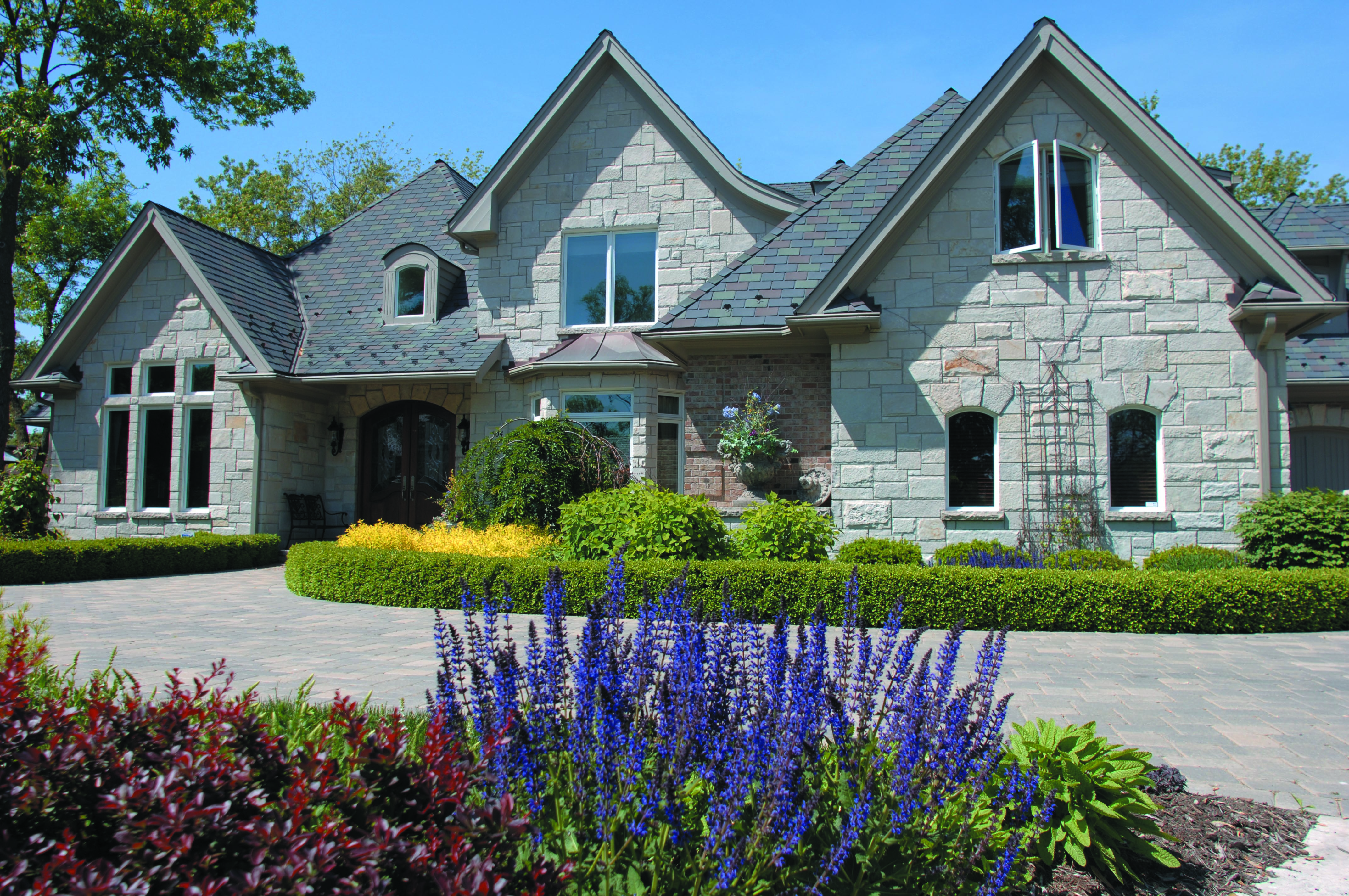 Stone Properties
Royal Chateau® rockfaced has a formal, elegant appearance with natural Bedface surface textures.  Dimensionally cut top and bottom edges with snapped ends make the installation easier and more cost effective. Royal Chateau® is typically supplied in heights from 2 ¼" to 21 ½"  depending on the overall "scale" of the project. Royal Chateau® rockfaced adds a rugged depth to the surface edges to the overall pattern.
Approximately 34 sq.ft. per ton
Availability
Heights:  2 ¼", 5", 7 ¾", 10 ½", 13 ¼", 16", 18 ¾" and 21 ½"
Full veneer – 3 ½" to 5″ in wall depth
Thin veneer – 1 ¼"  in wall depth
(+/- ¼")

*Select Sizes Available ONLY as Full Veneer
---
Our firm is always looking for the highest quality materials for our custom landscape projects, and the natural stones from Eden-Valders Stone are some of our favorites.
Ian Hanbach RLA, ASLA
Laguardia Design Landscape Architecture P.C.