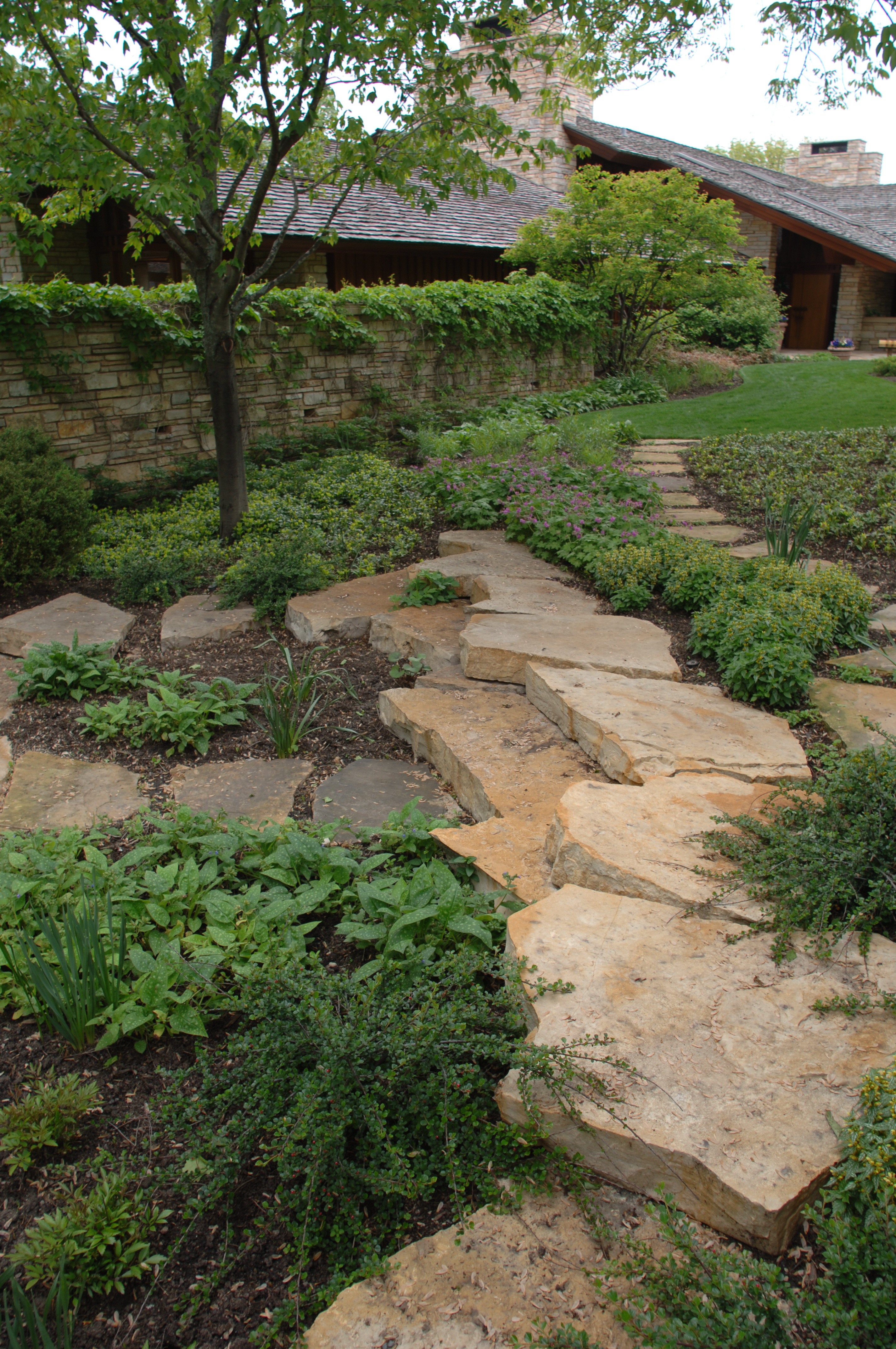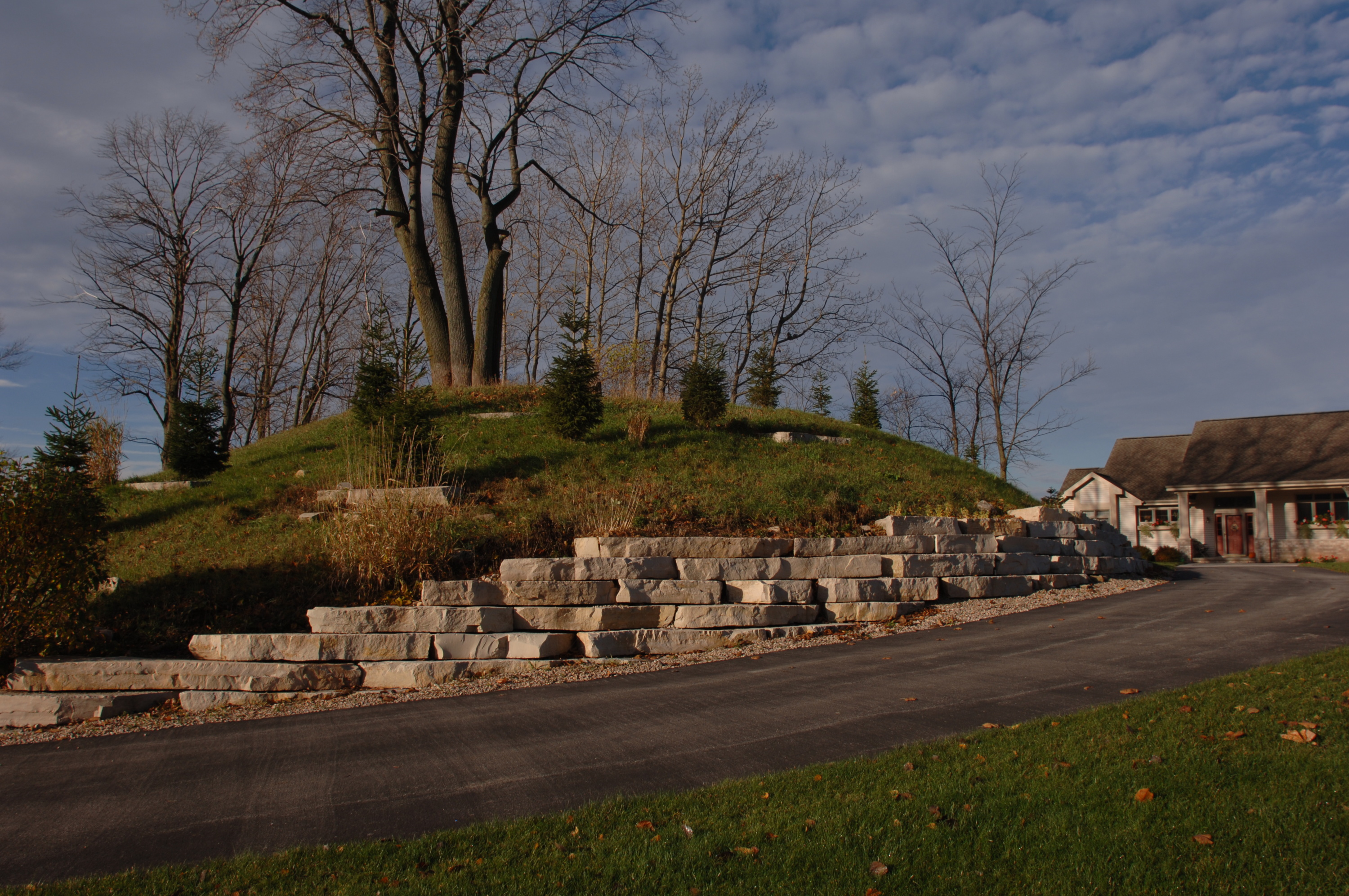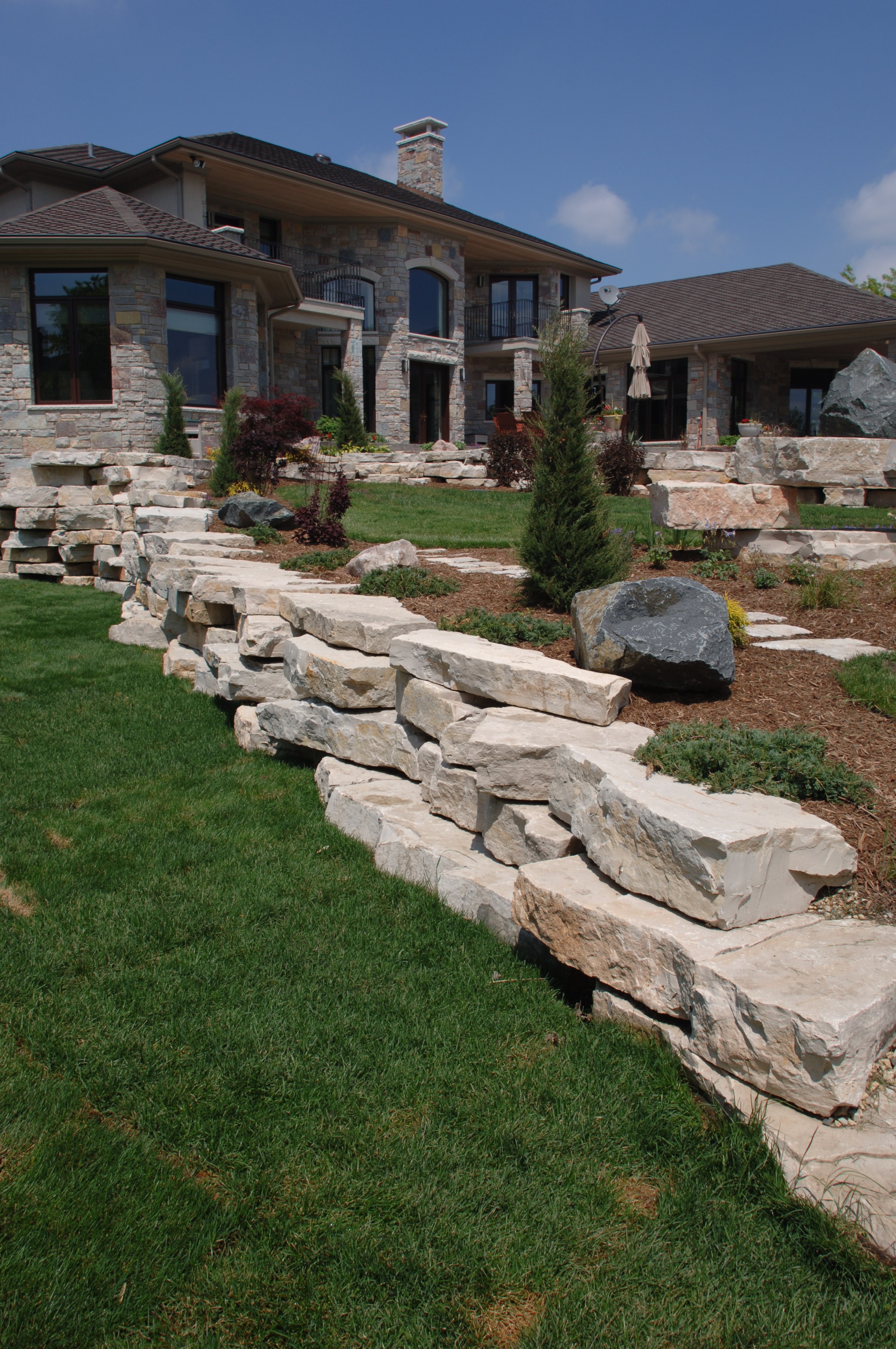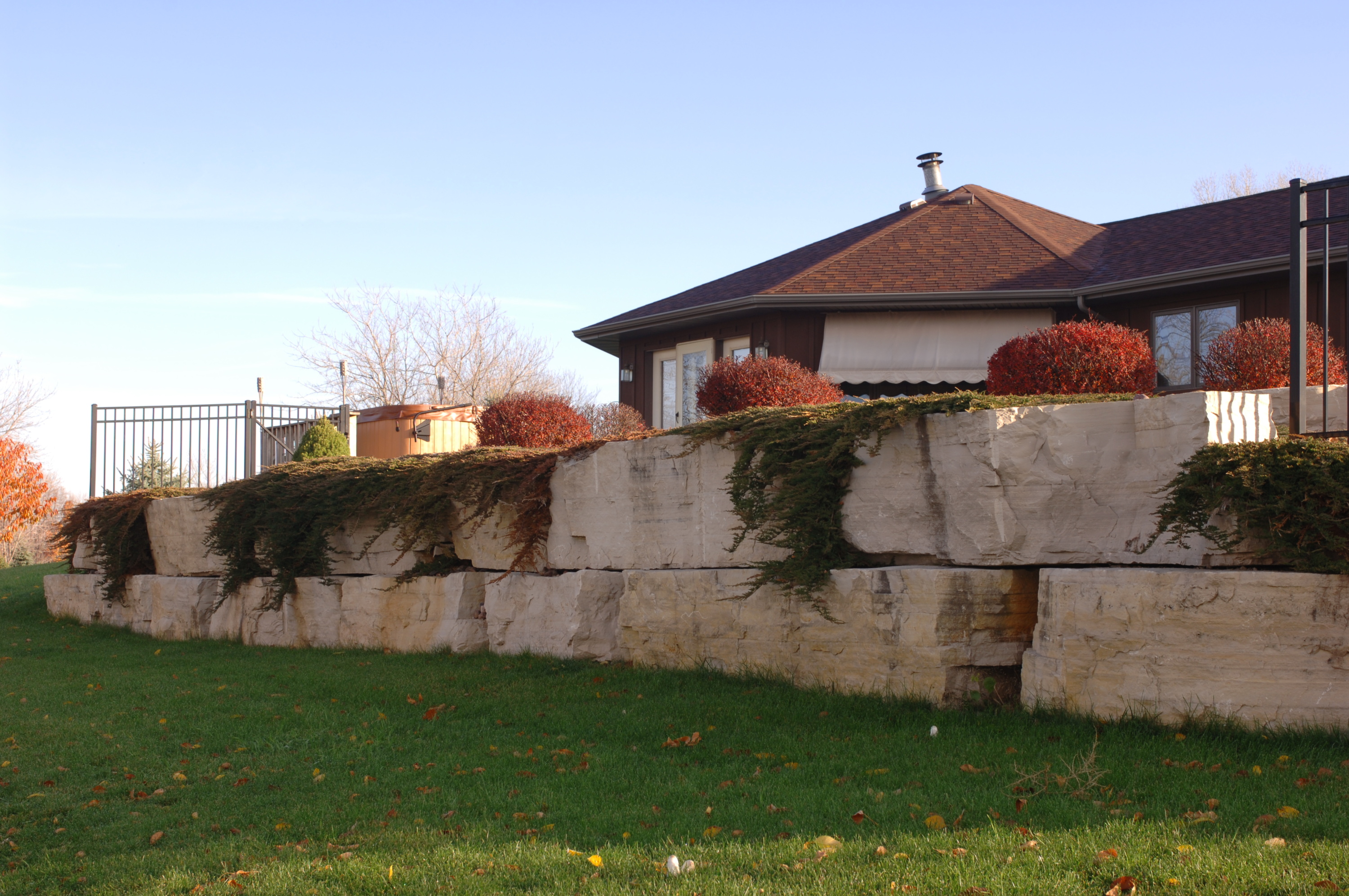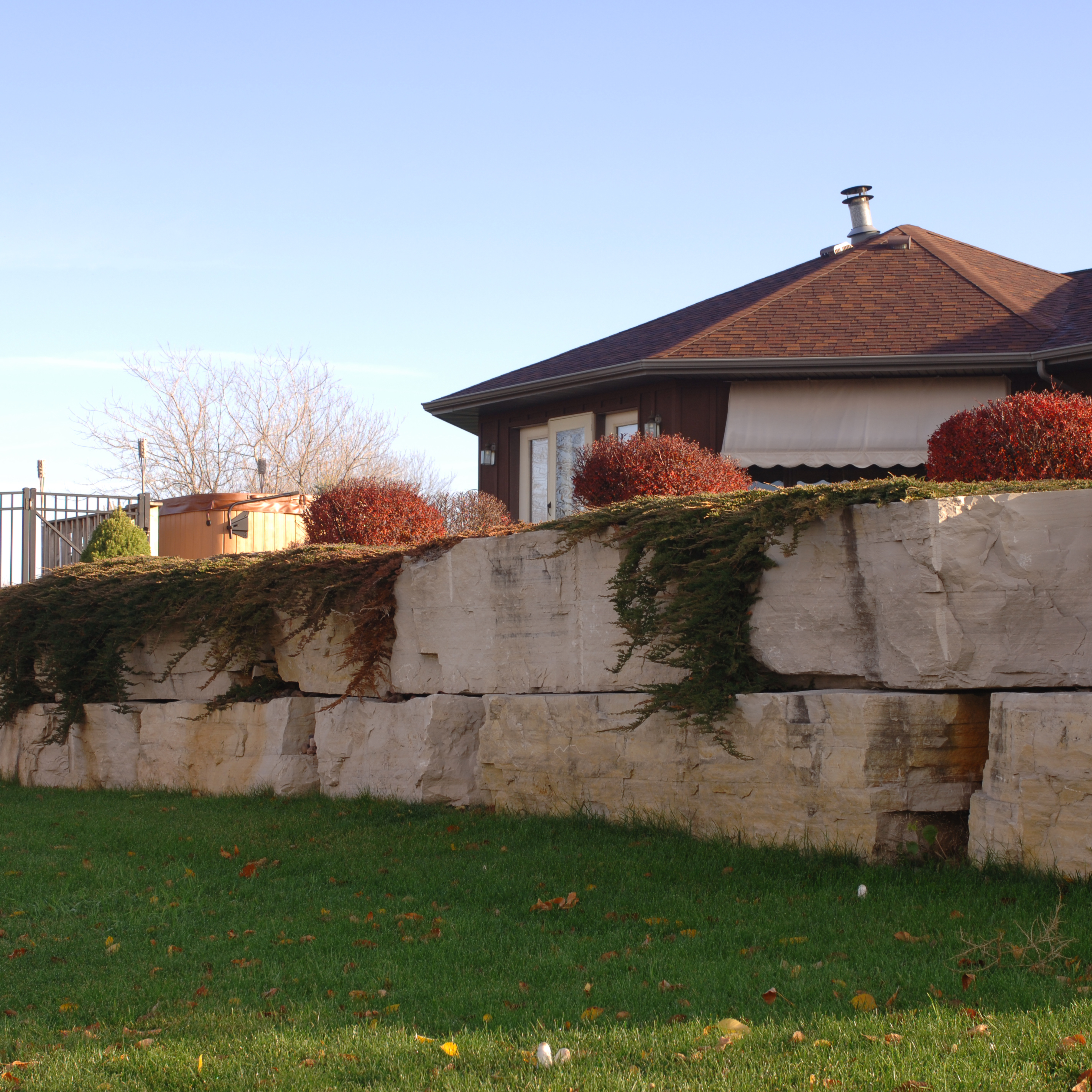 Stone Properties
Eden Outcropping has long been known as the "straightest material in the state," and we are proud of the distinction.  Available in specific thickness ranges, the gray, buff and golden hues of Eden Outcropping are versatile enough to fit any application. Try adding Eden Weathered Edge Outcropping to help accentuate the warm, golden hues within the stone.
Availability – Average Size
Graded As:  1-2 Man, 2-3 Man, Bobcat Size, Pallet Size or Larger
Thickness Ranges:  6" – 10", 8" – 12", 13" – 16", 16"+
Lengths:  Minimum 1' up to 15' –
Call for special sizing
Availability – Large Outcropping
Graded As: Pallet Size or Larger
Thickness Ranges:  16"+
Lengths:  Up to 15' – 
Call for sizing and availability

---
Our firm is always looking for the highest quality materials for our custom landscape projects, and the natural stones from Eden-Valders Stone are some of our favorites.
Ian Hanbach RLA, ASLA
Laguardia Design Landscape Architecture P.C.