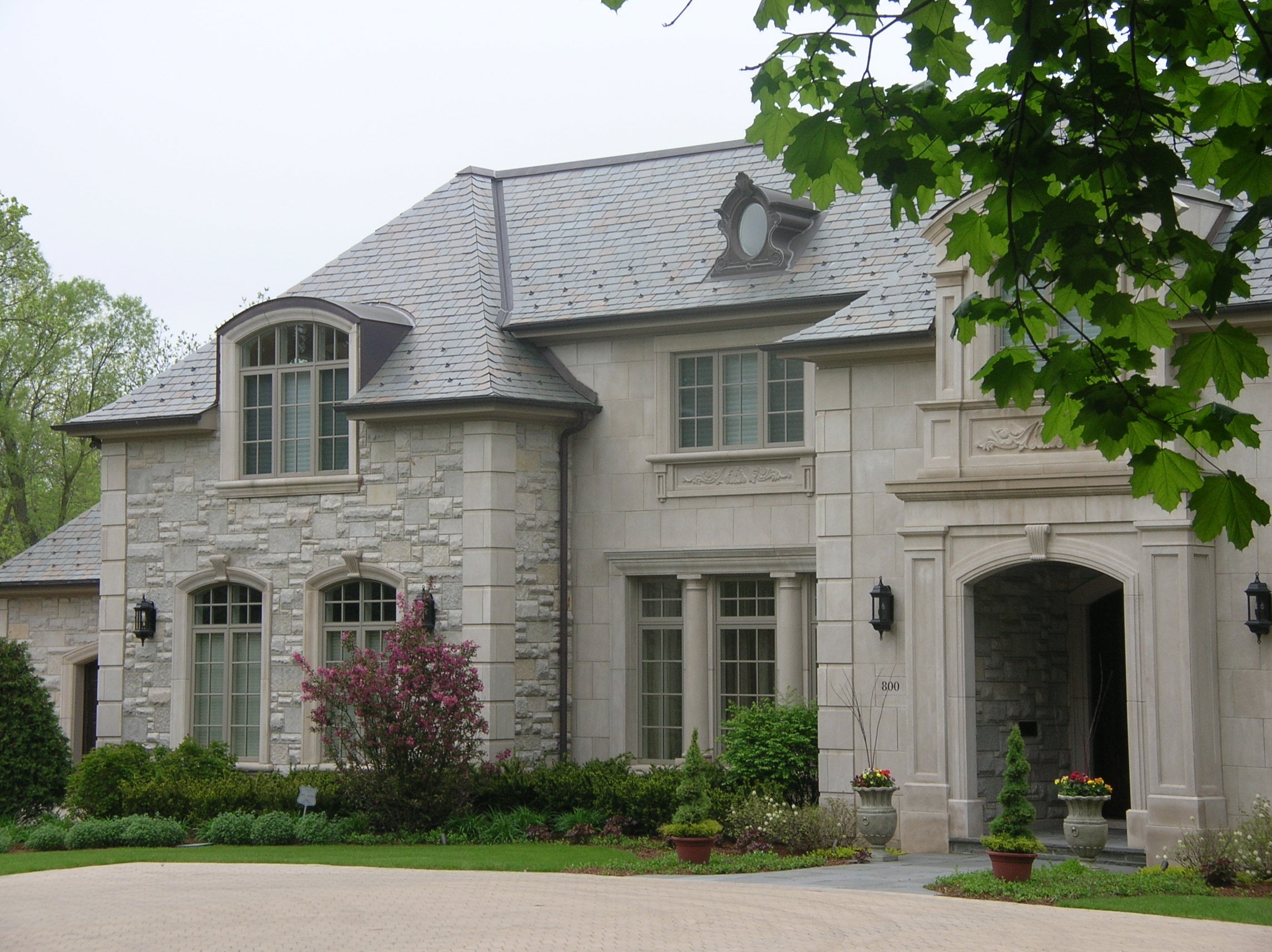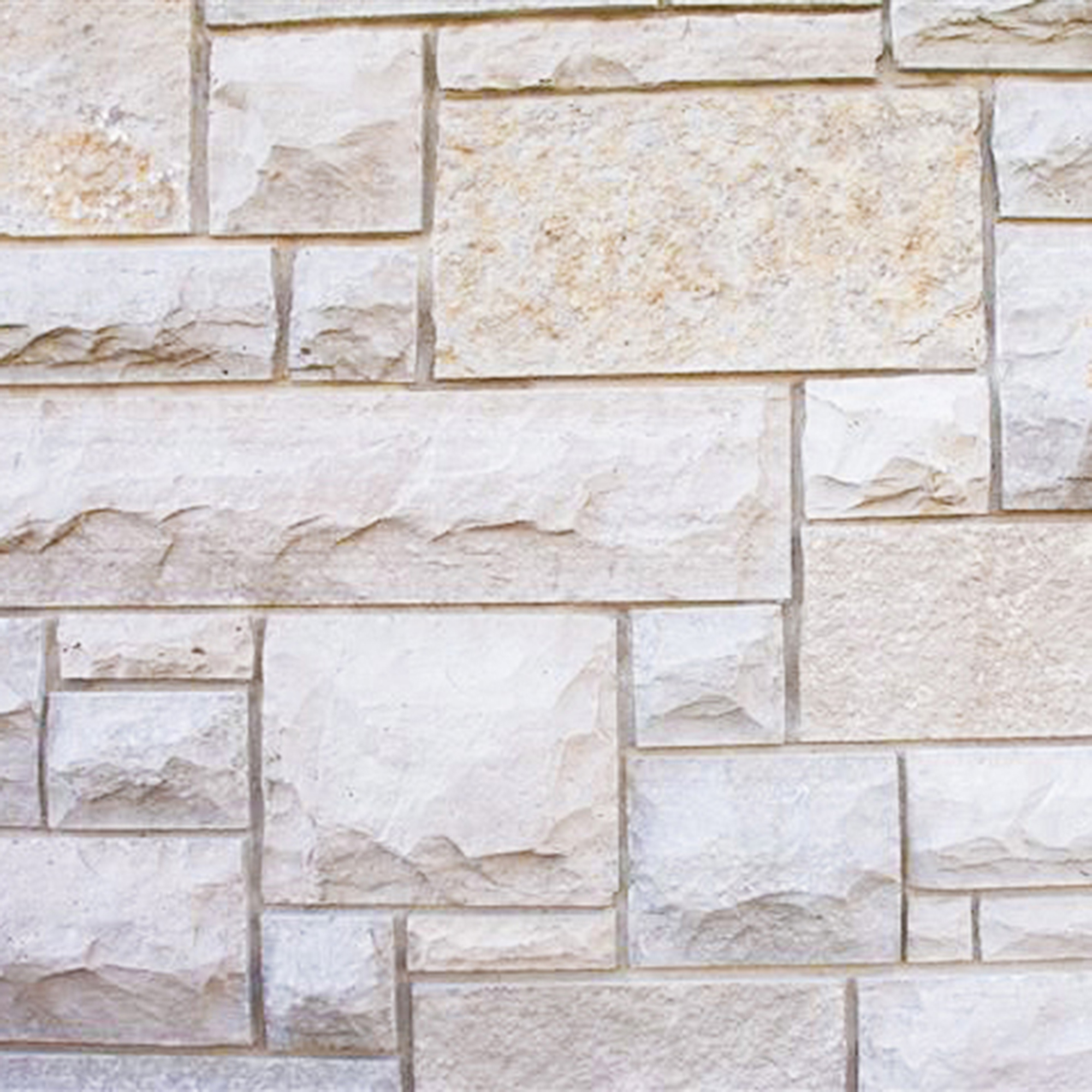 Stone Properties
Eden Country Manor Dimensional is a blend of  50%  Eden Royal Chateau for bedface texture blended with 50% Dimensional Sawed Veneer Rockfaced for added depth.  The combination of straight lines, textured bedface and rugged rockfacing gives this veneer blend a strong profile and tons of character.  Also available in a thin veneer, Country Manor Dimensional is a great choice when you want clean lines with bedface and splitface color tones.
Approximately 36 sq.ft. per ton
Availability
Heights:  2 ¼", 5", 7 ¾" and 10 ½"
Full veneer – 3 ½" to 5″ in wall depth
Thin veneer – 1 ¼"  in wall depth
(+/- ¼")
---
Opportunities in our business move fast, and Eden-Valders Stone helps me move fast.
Cynthia Saxe
European Granite & Marble Group